---
DCR EMBR-6H-15N - 6 HEAD EMBROIDERY MACHINE 15 NEEDLE
---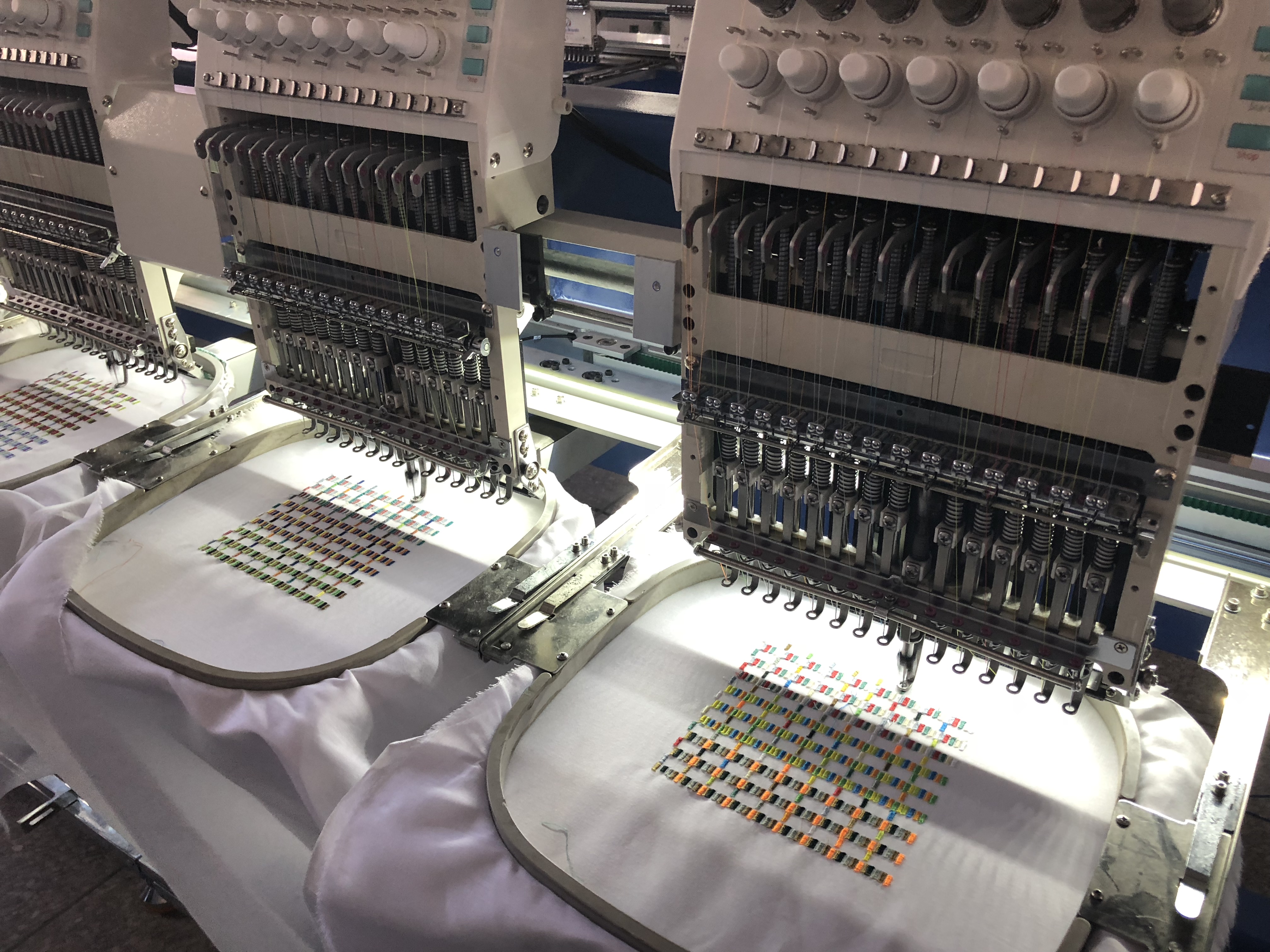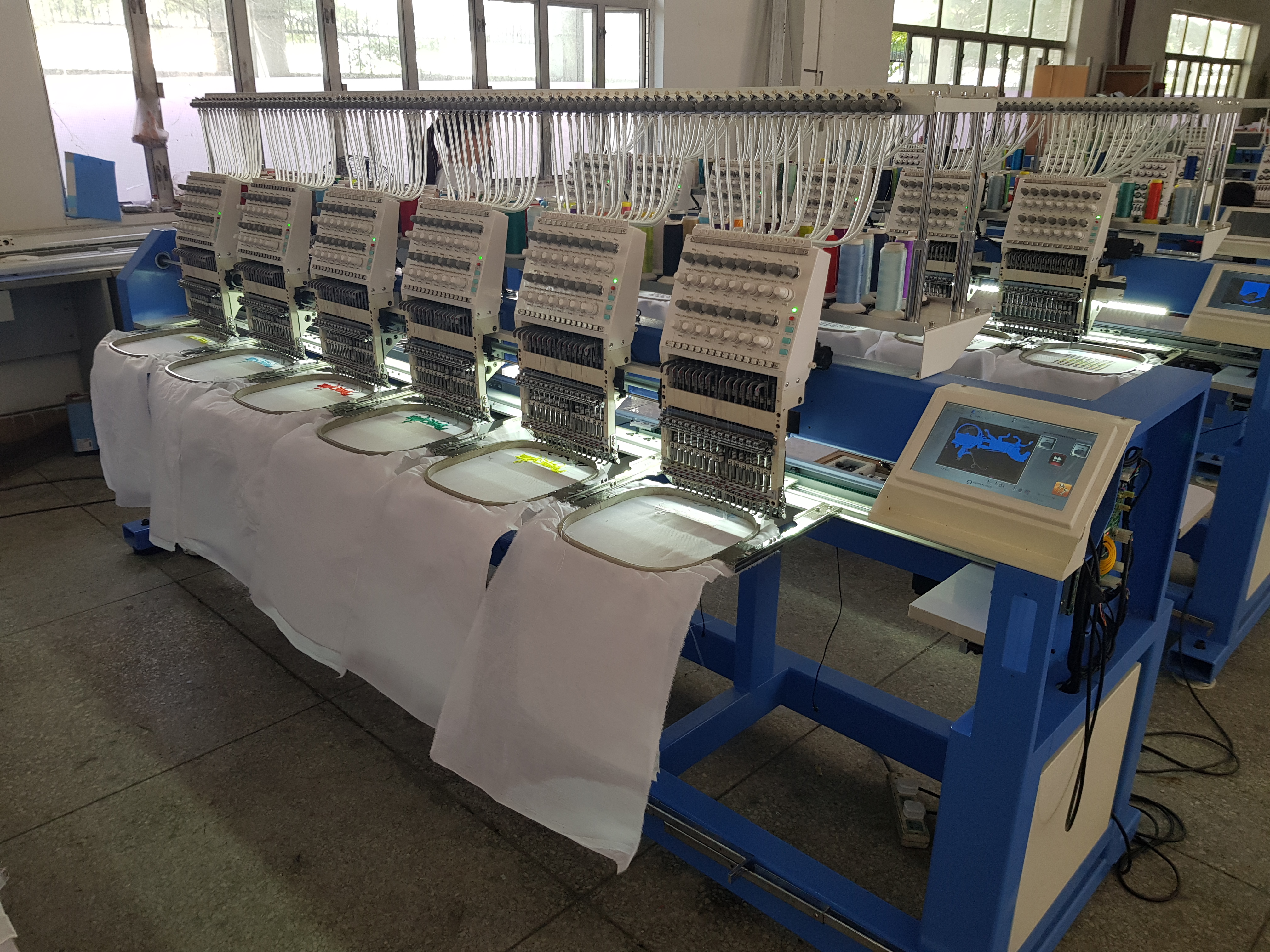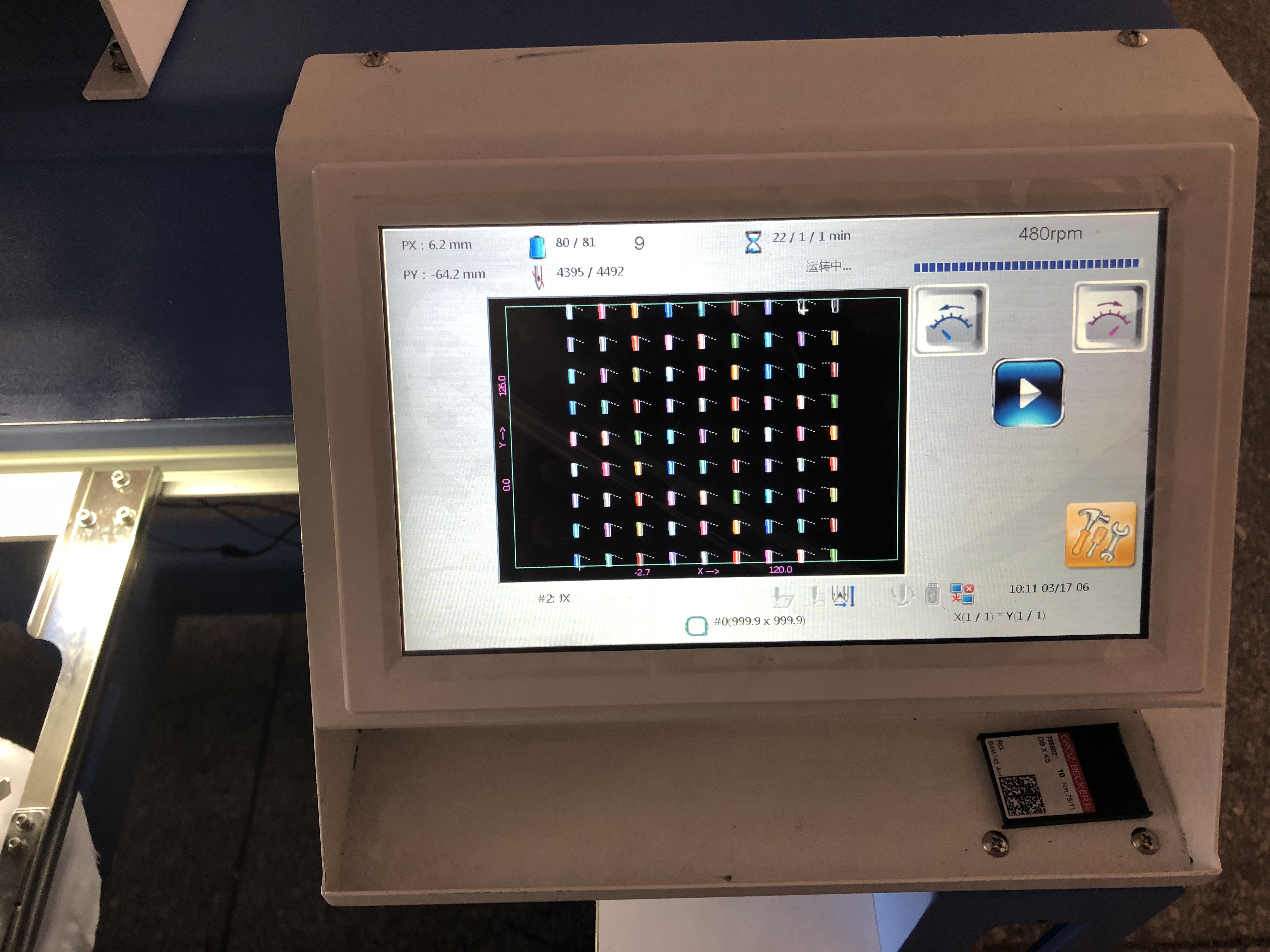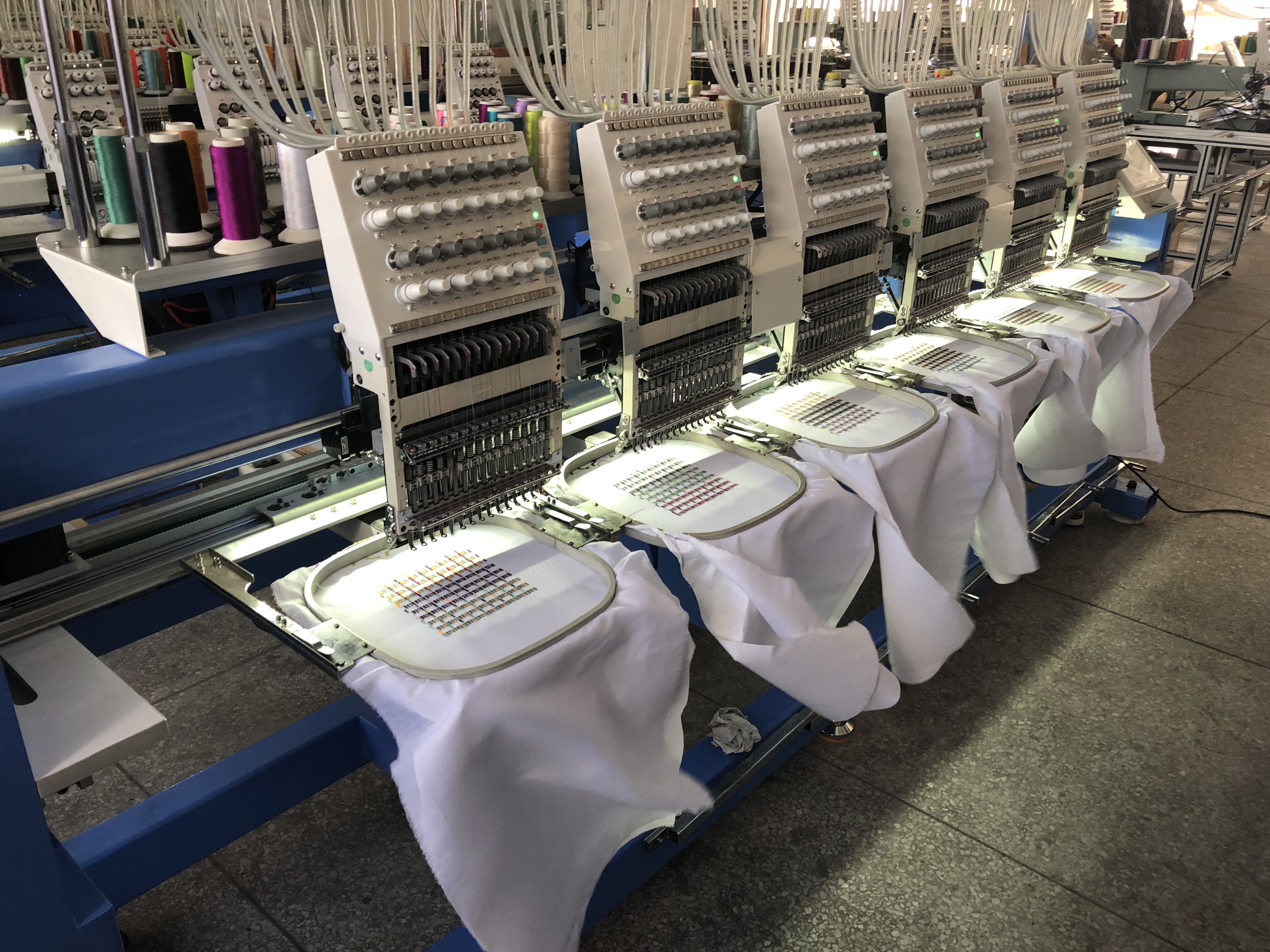 MAIN FEATURES
Suitable for flat embroidery, cap embroidery and finished garment embroidery
Automatic thread trimmer
Maximum speed 1000 SPM
270° wide cap frame
LCD display showing real time stitching
USB port ready
Automatic color change
Thread break detection
Pre-sew design trace capable
Memory capacity 2,000,000 stitches
Emergency stop
Unique synchronized trimming system assures a quiet working condition. Meanwhile, the angle of the knife can be adjusted without changing the mechanic system.
Thread length after trimming can be adjusted via the control panel.
With our machine it won't jam after trimming, which often happens on machines with solenoid trimming system.
Newly developed small arm guarantees a better embroidery quality on caps with 2mm space reduced between the cap device and the needle plate.
CONTROL PANEL FUNCTIONS
Color LCD display showing real time stitching
Numerical keys for selection of needles
Dot Key to return to 100°
Mutli languages available
Manual Color Change
Frame-moving keys
Manual Trimming
Function keys including Menu, Speed up and slow down (also Page Up and Page Down), Help, USB Input, Parameter Settings, Clear, ESC, Enter, etc. Embroidery Status
Embroidery Mode
Product Details:
Watch our Video:
Product Details:
Watch our Video:
Experts in Refurbished Machinery

Established
1989

Nationwide Installation Service