---
SAMCO HTR MEDIUM HEAD CLICKER PRESS
---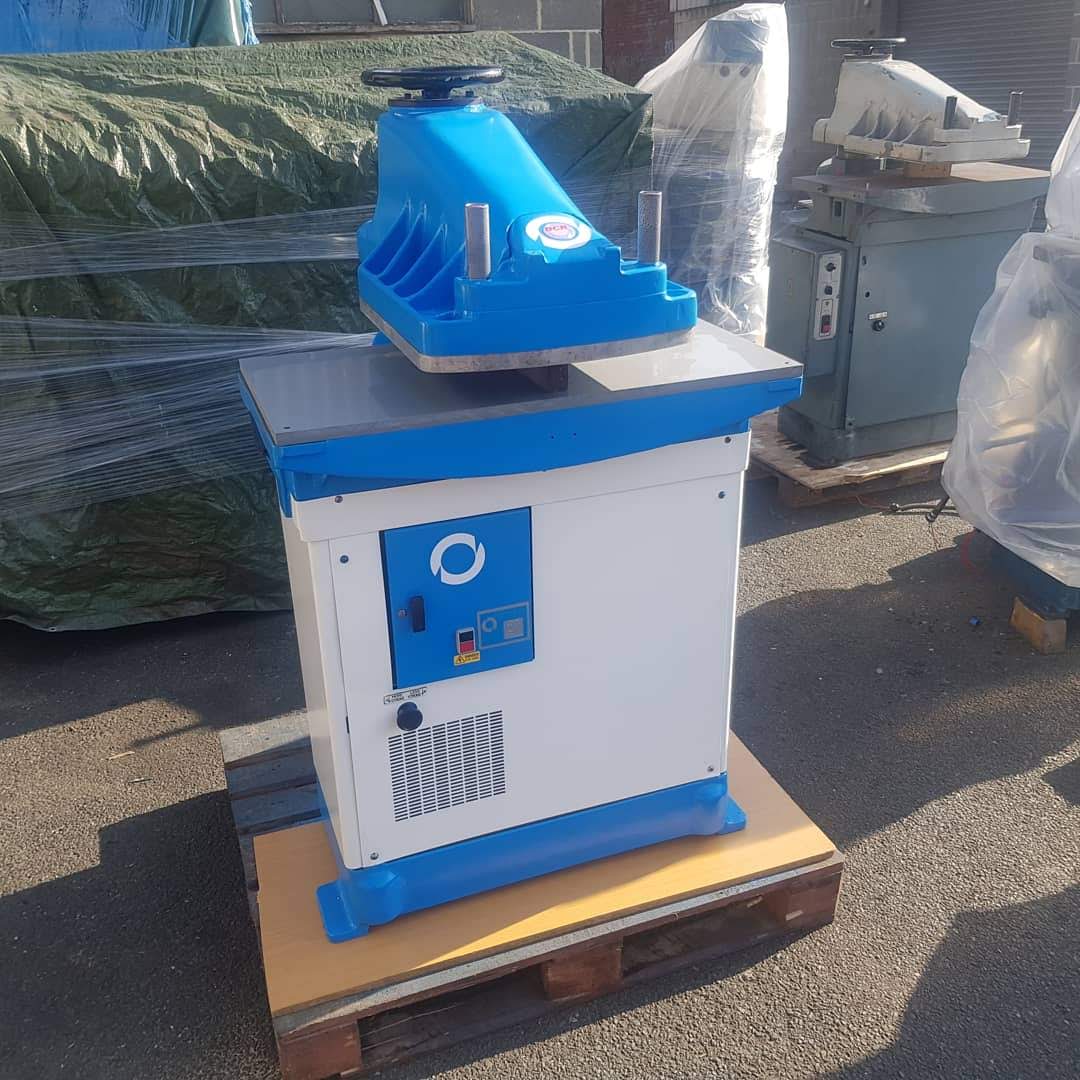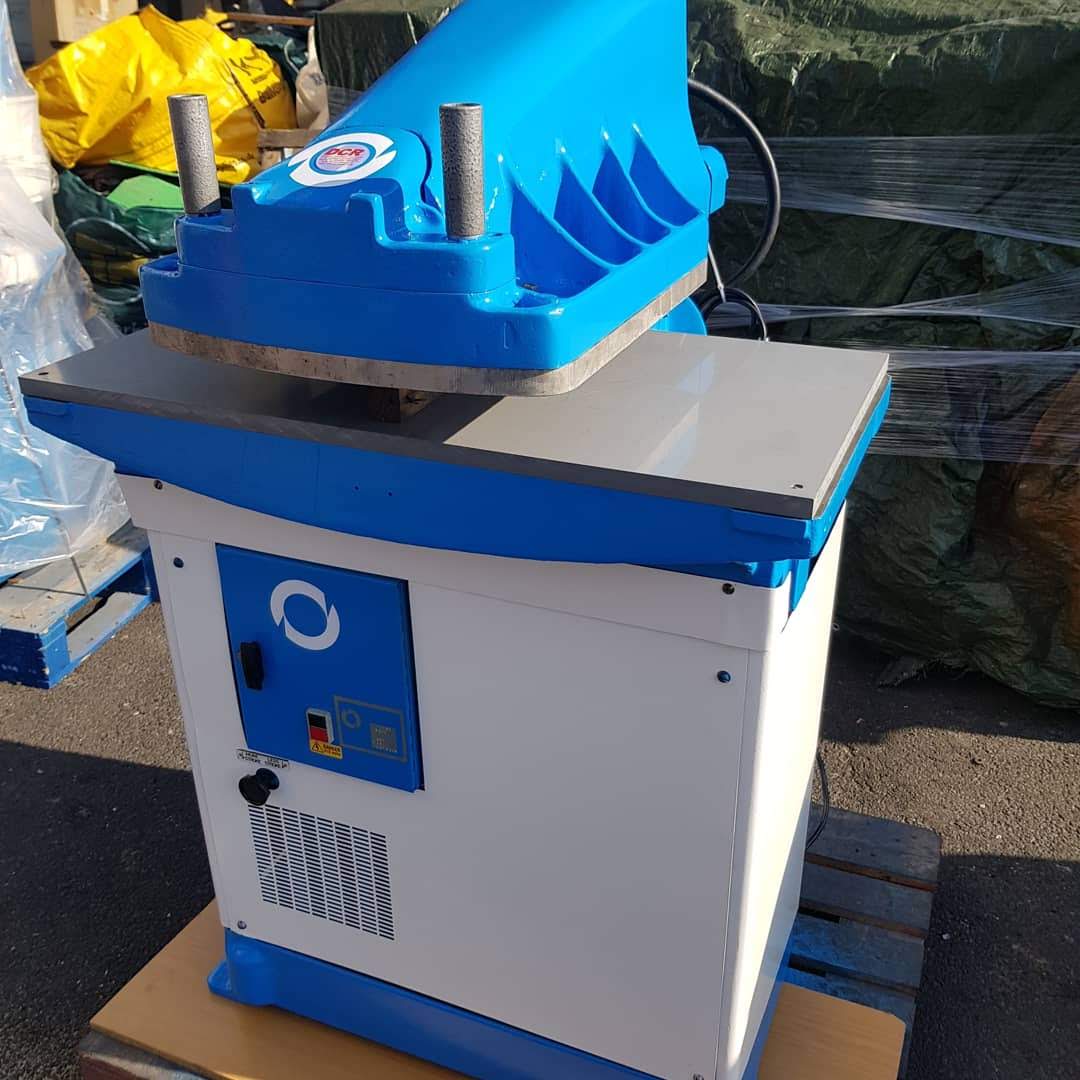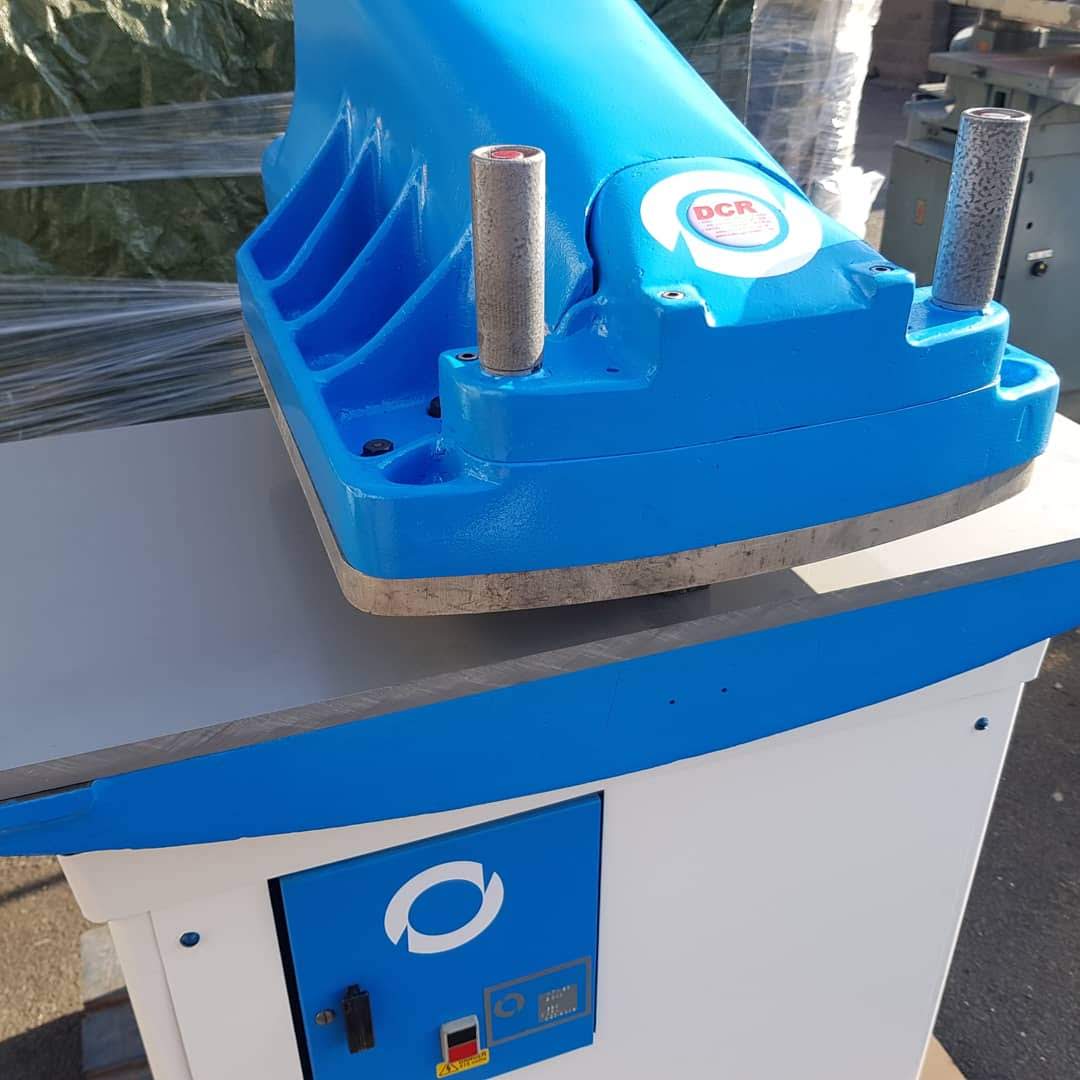 This clicker press has 20 tonnes of cutting pressure and comes with 3 different head sizes:
SLIM- 350mm beam
MEDIUM- 500mm beam
WIDE- 620mm beam


CUSTOM PLATE SIZES AVAILABLE
900 x 450 table
190mm daylight between the head and the cutting table
Our Samco machines are fully rebuilt
NEW RAM Seals
NEW Switching system
NEW CE Control box
12 month warranty
Used in many industries to cut materials such as leather, fabrics, rubber, paper, gasket material, mdf, cardboard, thin plastics, foam, insole, very thin metals, kevlar etc. using a steel die or a wooden forme.
The press comes bolted to a pallet with a cutting board, instruction manual, rubber feet and lifting eyes for if you need to take it off the pallet for grounding.
We have many different presses with larger/smaller sized beams and cutting pressures- contact us for more details
We have many different presses with larger/smaller sized beams and cutting pressures- contact us for more details

DARREN- 07801631245

darren@dcrmachines.co.uk
perry@dcrmachines.co.uk
Product Details:
Product Details:
Experts in Refurbished Machinery

Established
1989

Nationwide Installation Service